Overview
DH100
M+S  & 3PMSF Available 
DH100 is a drive axle pattern designed for busses and trucks. Provides
exceptional traction on asphalt roads. Block array decreases wear and
increases wet grip. Optimized tread profile provides resistance against
irregular wear under heavy loads. Delivers a safe drive and extended
mileage in demanding weather conditions. Suitable for retreading.
more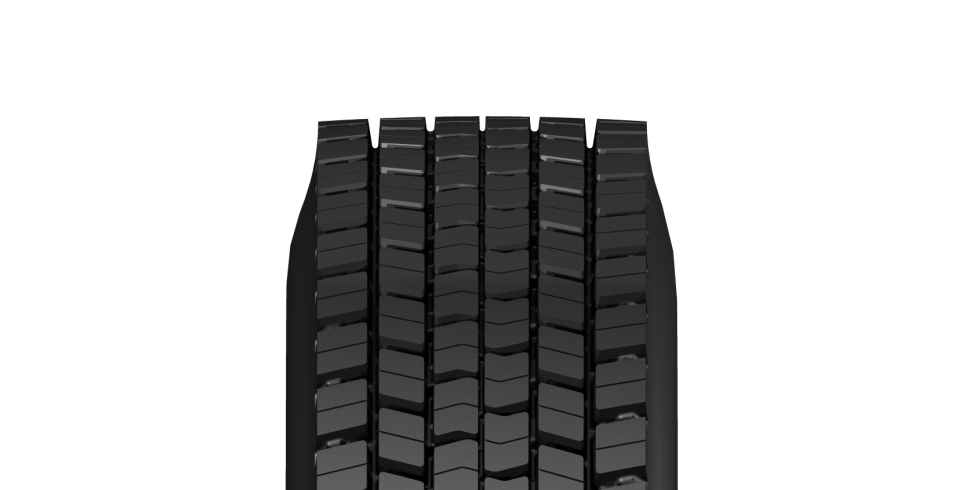 All Sizes
DH / 100
TIRE SIZE
PR
TT/TL
LOAD INDEX
SPEED SYMBOL
LOAD CAPACITY (kg)
SPEED LIMIT (km/h)
INFLATING PRESSURE (psi)
RIM
INFLATED DIMENSIONS
EU LABEL
2 wheeled maximum load per axle (kg)
4 wheeled maximum load per axle (kg)
RECOM. (INCHES)
PERMITTED (INCHES)
Section Width Min-Max
OUTER DIAMETER (MM)
11R22,5M+S
16
TL
148/145
M
6300
11600
130
123
8,25
7,5
278,5
1058
LABEL
12R22,5M+S
16
TL
152/148
M
7100
12600
130
123
9,00
8,25
300
1096
LABEL
265/70R19,5M+S
14
TL
140/138
M
5000
9440
130
112
7,50
6,75
266
866
LABEL
285/70R19,5M+S
16
TL
146/144
L
6000
11200
120
130
8,25
7.50 , 9.00
287
897,5
LABEL
315/60R22.5M+S
16
TL
152/148
L
7100
12600
120
131
9,75
9,00
313
955
LABEL
315/70R22,5M+S
18
TL
154/150
L
7500
13400
120
130
9,00
9,75
315
1021,5
LABEL
315/80R22,5M+S
18
TL
154/150
M
7500
13400
130
120
9,00
9,75
312
1096
LABEL