Overview
DM900
M+S
Deep channels between the blocks effectively evacuate mud
and snow and provide perfect traction. The bonds between the
blocks give resistance to tears and wears and the compound
enable long service life. Special block type tread structure
design to military purposes provides ultimate grip in off-road
conditions even on muddy, sandy, rocky and icy roads.
more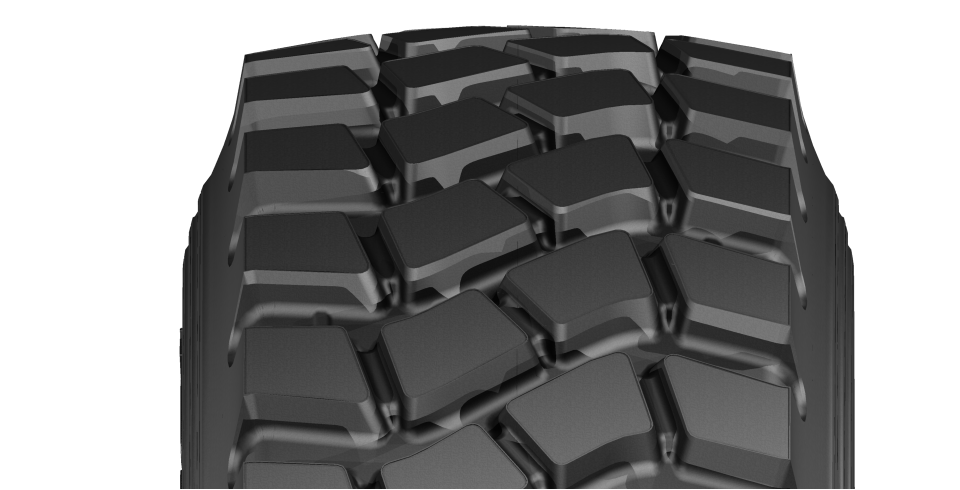 All Sizes
DM / 900
TIRE SIZE
PR
TT/TL
LOAD INDEX
SPEED SYMBOL
LOAD CAPACITY (kg)
SPEED LIMIT (km/h)
INFLATING PRESSURE (LB/IN2)
RIM
INFLATED DIMENSIONS
EU LABEL
2 wheeled maximum load per axle (kg)
4 wheeled maximum load per axle (kg)
RECOM. (INCHES)
PERMITTED (INCHES)
Section Width Min-Max
OUTER DIAMETER (MM)
14.00R20M+S
22
TL
164/160
G
10000
18000
90
110
10.00
9.0 , 10.00W
389
1241
LABEL
14.00R20M+S
18
TL
160/158
G
9000
17000
90
100
10.00
9,0 , 10,00W
389
1241
LABEL