Overview
DM910
M+S
It is a special Off-Road tire developed for military vehicles and
specific usage purposes. RM 910 is also available to use in all
kind of terrains and compatible for all axes. Thanks to its wide
channel block structure provides ultimate grip and traction on
all kind of surfaces, also effective mud discharge. Offer longevity
through special tread compound.
more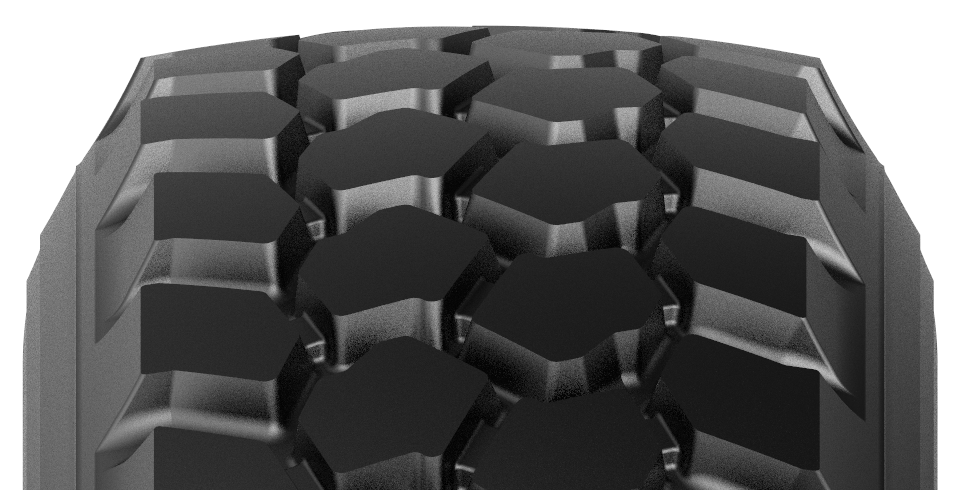 All Sizes
DM / 910
TIRE SIZE
PR
TT/TL
LOAD INDEX
SPEED SYMBOL
LOAD CAPACITY (kg)
SPEED LIMIT (km/h)
INFLATING PRESSURE (LB/IN2)
RIM
INFLATED DIMENSIONS
EU LABEL
2 wheeled maximum load per axle (kg)
4 wheeled maximum load per axle (kg)
RECOM. (INCHES)
PERMITTED (INCHES)
Section Width Min-Max
OUTER DIAMETER (MM)
16.00R20
TL
173/170
G
13000
-
90
110
11,25
10,00W, 10,00
443
1320
LABEL
335/80R20M+S
16
TL
149
K
6500
-
110
94
11
9, 9 SDC, W9, W10, DW10, 11 SDC, W11, DW11, 12, 12 SDC
354
1045
LABEL
335/80R20M+S
16
TL
146
M
6000
-
130
87
11
9, 9 SDC, W9, W10, DW10, 11 SDC, W11, DW11, 12, 12 SDC
354
1045
LABEL
365/80R20M+S
18
TL
154
K
7500
-
110
94
11
11 SDC, 12, 12 SDC
373
1094
LABEL
365/80R20M+S
18
TL
152
K
7100
-
110
91
11
11 SDC, 12, 12 SDC
373
1094
LABEL
365/85R20M+S
22
TL
164
J
10000
-
100
116
10
10,00W
368
1126,8
LABEL
395/85R20M+S
18
TL
168
G
11200
-
90
123
10
10,00W
393,7
1178,7
LABEL
395/85R20M+S
18
TL
168
K
11200
-
110
123
10
10,00W
393,7
1178,7
LABEL