IMP
/ 60
Overview
IMP60
Free rolling tire designed to use on agricultural
trailers and balers.
Delivers outstanding durability feature even under low air pressure
and heavy load with its strong carcass structure. Protect crops with
low soil compaction feature. Offers excellent flotation as rounded
shoulders and wider base spread load on the surface. Enables
driving comfort and fuel efficiency. Delivers excellent self-cleaning
capability thanks to its wide grooves.
more
Properties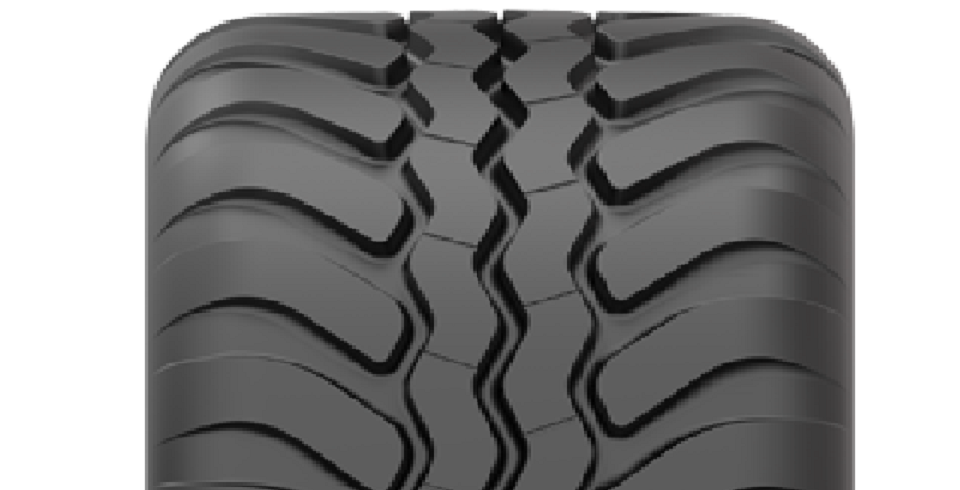 All Sizes
IMP
/ 60
TIRE SIZE
PR
TT/TL
LOAD INDEX
SPEED SYMBOL
RIM
INFLATED DIMENSIONS (NO LOAD)
INFLATED DIMENSIONS (W/LOAD)
INFLATING PRESSURE (psi)
LOAD CAPACITY PER TIRE (KG)
RECOM. (INCHES)
PERMITTED (INCHES)
Section Width Min-Max
OUTER DIAMETER (MM)
DYNAMIC RADIUS CIRCLE (MM)
STATIC LOADED RADIUS (MM)
Speed (KM/H)
10
15
20
25
30
40
50
65
500/50-17
14
TL
149
A8
16.00
503
932
2760
410
45 / 2.4
4230
3600
3385
3020
2720
500/50-17
14
TL
137
A8
16.00
503
932
2760
410
38 / 2.6
4415
3750
3530
3150
2840
500/50-17
14
TL
149
A8
16.00
503
932
2760
410
41 / 2.8
4550
3870
3640
3250
2925
500/50-17
16
TL
139
A8
16.00
503
932
2760
410
39 / 2.7
4520
3845
3620
3230
2910
500/50-17
16
TL
152
A8
16.00
503
932
2760
410
43 / 3.0
4770
4055
3815
3410
3070
500/50-17
16
TL
152
A8
16.00
503
932
2760
410
48 /3.2
4970
4225
3975
3550
3195
500/50-17
18
TL
157
A8
16.00
503
932
2760
410
49 / 3.4
5315
4515
4250
3795
3415
500/50-17
18
TL
157
A8
16.00
503
932
2760
410
54 / 3.7
5485
4660
4390
3920
3525
500/50-17
18
TL
157
A8
16.00
503
932
2760
410
58 / 4.00
5775
4910
4620
4125
3710