Overview
*EU label figures are valid for the tires will be produced after December 15.2017
LH100, designed for trucks is a trailer tire. Provides perfect grip on asphalt surfaces, resistance against irregular wear and low fuel consumption.
Use of poisiton is for trailer. Not recommended for either front or traction axles.
Special belt construction, five circumferential blocks, full shoulder pattern design and optimized footprint provide resistance against irregular wear.
All steel construction, specifically designed low profile structure meet all criteria for usage on roads and offers superior comfort.
more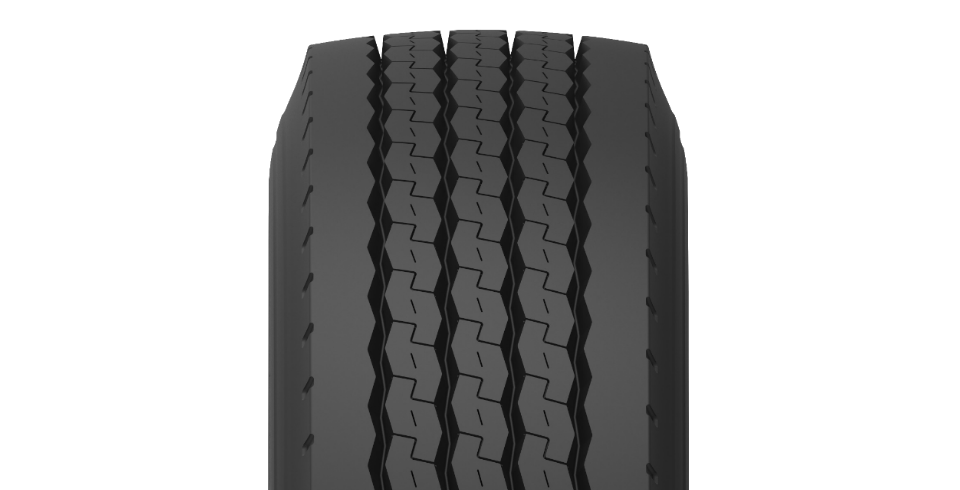 All Sizes
LH / 100 ECOPLANET
TIRE SIZE
PR
TT/TL
LOAD INDEX
SPEED SYMBOL
LOAD CAPACITY (kg)
SPEED LIMIT (km/h)
INFLATING PRESSURE (psi)
RIM
INFLATED DIMENSIONS
EU LABEL
2 wheeled maximum load per axle (kg)
4 wheeled maximum load per axle (kg)
RECOM. (INCHES)
PERMITTED (INCHES)
Section Width Min-Max
OUTER DIAMETER (MM)
215/75R17.5
16
TL
135/133
J
2180
-
100
123
6.00
6.75
212
772
LABEL
235/75R17.5
16
TL
143/141
J
5450
10300
100
127
6.75
7.50
237
803
LABEL
235/75R17.5
16
TL
144/144
F
5600
11200
80
127
6.75
7.50
237
803
LABEL
245/70R19.5
16
TL
141/140
J
5150
10000
100
125
7.50
6.75
245.5
844.5
LABEL
245/75R17.5
16
TL
144/142
K
5600
10600
110
130
7.00
6.75
243.2
795.1
LABEL