Overview
ST532 IMPERIUM
Designed and produced with latest technology. It offers good
mileage and excellent braking performance in both wet and
dry conditions.
more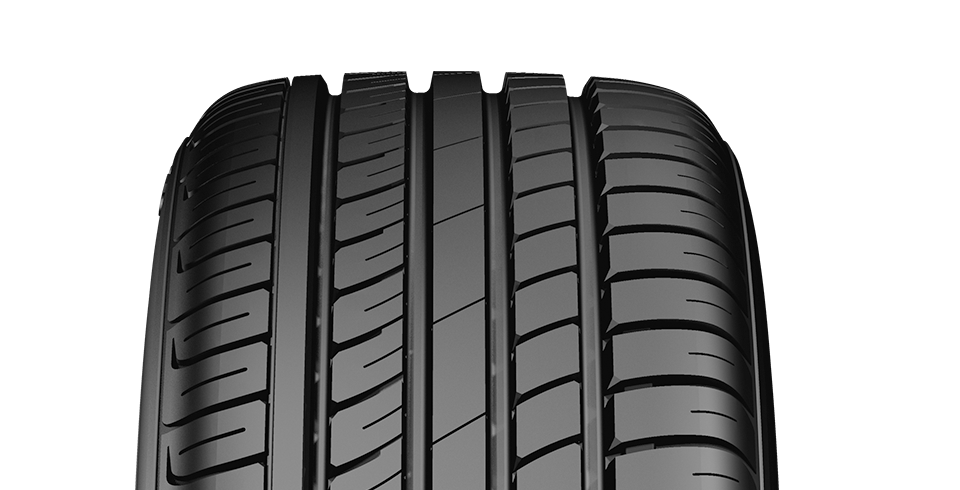 Technology & Benefits
FST

Fine Silica Technology

Silica tread compound developed through FST technology provides superb handling performance on dry and wet road conditions while rolling resistance is reduced significantly. This, in turn, results in less fuel consumption

HIGH TECH UNDERTREAD CONSTRUCTION

Jointless "0" degree spiral nylon cover and wide steel belts.

High driving safety, comfrot and durability.

JOINTLESS MONO STRAND BEAD WIRE AND HARD BEAD FILLER

Strengthens the link between tire and rim for a more precise driving experience.

Improve lateral stability in high speed cornering and uniformity for smoother ride.
All Sizes
Novaro / ST532
TIRE SIZE
LOAD INDEX
SPEED SYMBOL
LOAD CAPACITY (kg)
SPEED LIMIT (km/h)
INFLATING PRESSURE (psi)
RIM
INFLATED DIMENSIONS
EU LABEL
RECOM. (INCHES)
PERMITTED (INCHES)
Section Width Min-Max
OUTER DIAMETER (MM)
175/60R13
77
H
412
210
36
5J
5.00B, 5.50B, 5½J, 6.00B, 6J
174
541.5
LABEL
175/65R14
82
H
475
210
36
5.00B, 5J
5.50B, 5½J, 6J
177
589
LABEL
175/65R15
84
H
500
210
36
5J
5½J, 6J
177
615
LABEL
175/65R14RF
86
T
530
190
42
5.00B, 5J
5.50B, 5½J, 6J
177
589
LABEL
175/70R13
82
H
475
210
36
5.00B, 5J
4.50B, 4½J, 5.50B, 5½J, 6.00B, 6J
179
578
LABEL
175/70R13
82
T
475
190
36
5.00B, 5J
4.50B, 4½J, 5.50B, 5½J, 6.00B, 6J
179
578
LABEL
175/70R14
84
H
500
210
36
5.00B, 5J
4½J, 5.50B, 5½J, 6J
178
605
LABEL
175/70R14RF
88
H
560
210
42
5.00B, 5J
4½J, 5.50B, 5½J, 6J
178
605
LABEL
185/55R15
82
V
475
240
36
6J
5J, 5½J, 6½J
192
592
LABEL
185/60R14
82
H
475
210
36
5½J
5J, 6J, 6½J
189
582
LABEL
185/60R15
84
H
500
210
36
5½J
5J, 6J, 6½J
189
609
LABEL
185/60R15RF
88
H
560
210
42
5½J
5J, 6J, 6½J
189
609
LABEL
185/65R14
86
H
530
210
36
5½J
5J, 6J, 6½J
190
600
LABEL
185/65R15
88
H
560
210
36
5½J
5J, 6J, 6½J
189
625
LABEL
185/65R15RF
92
H
630
210
42
5½J
5J, 6J, 6½J
189
625
LABEL
185/70R14
88
H
560
210
36
5½J
4½J, 5J, 6J
189
616
LABEL
195/50R15
82
V
475
240
36
6J
5½J, 6½J, 7J
195
581
LABEL
195/55R15
85
V
515
240
36
6J
5½J, 6½J, 7J
197
598
LABEL
195/55R16
87
V
545
240
36
6J
5½J, 6½J, 7J
199
625
LABEL
195/60R14
86
H
530
210
36
6J
5½J, 6½J, 7J
200
593
LABEL
195/60R15
88
H
560
210
36
6J
5½J, 6½J, 7J
198
622
LABEL
195/60R15
88
V
560
240
36
6J
5½J, 6½J, 7J
198
622
LABEL
195/65R15
91
H
615
210
36
6J
5½J, 6½J, 7J
201
638
LABEL
195/65R15
91
V
615
240
36
6J
5½J, 6½J, 7J
201
638
LABEL
195/65R15RF
95
H
690
210
42
6J
5½J, 6½J, 7J
201
638
LABEL
205/50R15
86
W
530
240
36
6½J
5½J, 6J, 7J, 7½J
211
589
LABEL
205/50ZR16
87
W
545
270
36
6½J
5½J, 6J, 7J, 7½J
210
617
LABEL
205/50ZR17RF
93
W
650
270
42
6½J
5½J, 6J, 7J, 7½J
214
638
LABEL
205/55R15
88
V
560
240
36
6½J
5½J, 6J, 7J, 7½J
216
609
LABEL
205/55R16
91
H
615
210
36
6½J
5½J, 6J, 7J, 7½J
213
636
LABEL
205/55R16
91
V
615
240
36
6½J
5½J, 6J, 7J, 7½J
213
636
LABEL
205/60R15
91
H
615
210
36
6J
5½J, 6½J, 7J, 7½J
209
630
LABEL
205/60R16
92
H
630
210
36
6J
5½J, 6½J, 7J, 7½J
210
655
LABEL
205/60R16
92
V
630
240
36
6J
5½J, 6½J, 7J, 7½J
210
655
LABEL
205/60R14
88
V
560
240
36
6J
5½J, 6½J, 7J, 7½J
204
599
LABEL
205/60R16
96
V
710
240
42
6J
5½J, 6½J, 7J, 7½J
210,6
654,8
LABEL
205/65R15
94
H
670
210
36
6J
5½J, 6½J, 7J, 7½J
210
650
LABEL
205/65R15
94
V
670
240
36
6J
5½J, 6½J, 7J, 7½J
210
650
LABEL
205/65R16
95
H
690
210
36
6J
5½J, 6½J, 7J, 7½J
209
675
LABEL
205/65R15RF
99
H
775
210
42
6J
5½J, 6½J, 7J, 7½J
210
650
LABEL
215/45ZR17RF
91
W
615
240
42
7J
7½J, 8J
206
632
LABEL
215/55R16
93
H
650
210
36
7J
6J, 6½J, 7½J
226
642
LABEL
215/55R16
93
V
650
240
36
7J
6J, 6½J, 7½J
226
642
LABEL
215/65R15
96
V
710
240
36
6½J
6J, 7J, 7½J
221
662
LABEL
215/65R16
98
V
750
240
36
6½J
6J, 7J, 7½J
223
688
LABEL
215/65R16
98
H
750
210
36
6½J
6J, 7J, 7½J
223
688
LABEL
225/45ZR17RF
94
W
670
270
42
7½J
7J, 8J, 8½J
225
642
LABEL
225/50ZR17RF
98
W
750
270
42
7J
6J, 6½J, 7½J, 8J
23
666
LABEL
225/55ZR16
95
W
690
270
36
7J
6J, 6½J, 7½J, 8J
230
660
LABEL
225/55ZR17
97
W
730
270
36
7J
6J, 6½J, 7½J, 8J
226
690
LABEL