SB
/ 140 AGROVEST
Radial modern harvester rear tire.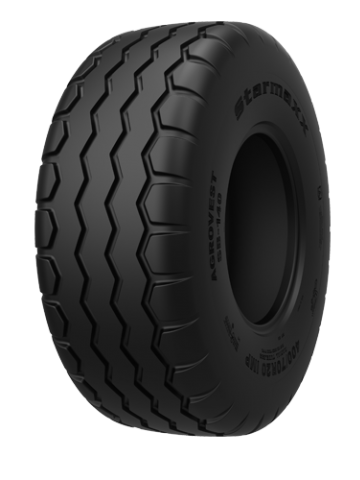 Overview
SB 140 AGROVEST
Modern radial harvester tire.
Offers outstanding traction on hard and soft terrains. Low rolling
resistance feature improves efficiency in fuel consumption. Strong
construction not only improves the tire's endurance, but also
provides excellent performance. Offers high load capacity and
minimum soil compaction. Special tread compound extends
service life regardless of the softness or hardness of the ground.
more
Properties
All Sizes
SB
/ 140 AGROVEST
TIRE SIZE
PR
TT/TL
LOAD INDEX
SPEED SYMBOL
RIM
INFLATED DIMENSIONS (NO LOAD)
INFLATED DIMENSIONS (W/LOAD)
INFLATING PRESSURE (psi)
LOAD CAPACITY PER TIRE (KG)
RECOM. (INCHES)
PERMITTED (INCHES)
Section Width Min-Max
OUTER DIAMETER (MM)
DYNAMIC RADIUS CIRCLE (MM)
STATIC LOADED RADIUS (MM)
Speed (KM/H)
10
15
20
25
30
40
50
65
400/70R20
TL
158/146
A8
13
12 SDC, 13 SDC, 14
404
1068
3150
468
44 / 3,0
4875
4605
4330
3870
3480
400/70R20
TL
158/146
A8
13
12 SDC, 13 SDC, 14
404
1068
3150
468
46 / 3,2
5035
4755
4475
3995
3595
400/70R20
TL
158/146
A8
13
12 SDC, 13 SDC, 14
404
1068
3150
468
52 / 3,6
5355
5060
4760
4250
3825