SMT
/ 18
High traction general purpose forestry tire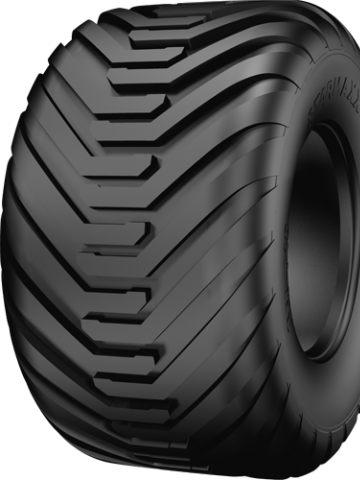 Overview
SMT18
General purpose forestry tire.
Non-aggressive pattern is designed to ensure perfect balance
with excellent grip on even the softest terrains and offer larger
footprint which to minimize soil compaction and protect the crops.
Reinforced tread and shoulder compound along with durable
carcass structure enable high load capacity and improve durability
for tough forest conditions. Special sidewall compound protects the
tire by effectively absorbing side impacts.
more
Properties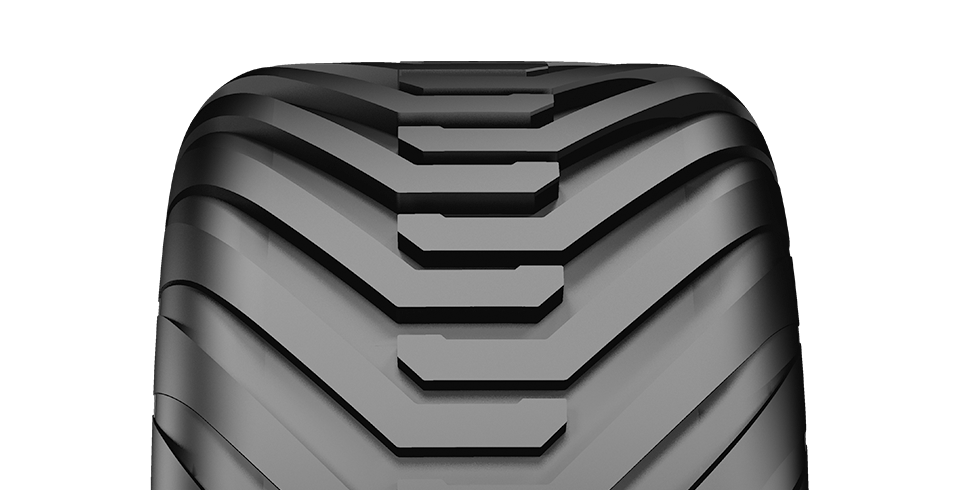 All Sizes
SMT
/ 18
TIRE SIZE
PR
TT/TL
LOAD INDEX
SPEED SYMBOL
RIM
INFLATED DIMENSIONS
INFLATING PRESSURE (psi)
LOAD INDEX
FREE ROLLING
DRIVE WHEEL
RECOM. (INCHES)
PERMITTED (INCHES)
Section Width Min-Max
OUTER DIAMETER (MM)
FREE ROLLING (KG)
DRIVE WHEEL (KG)
10
25
30
40
50
10
25
30
40
50
400/60-15.5
16
TL
153
149
A6
AG 13.00
-
62 / 4.3
404
874
4475
3710
3460
3120
-
3980
3300
3085
2780
-
400/60-15.5
16
TL
153
149
A6
AG 13.00
-
67 / 4.6
404
874
4565
3790
3540
3185
-
4065
3375
3150
2835
-
400/60-15.5
16
TL
153
149
A6
AG 13.00
-
75 / 5.2
404
874
4710
3905
3650
3285
-
4190
3475
3250
2925
-
400/60-15.5
18
TL
155
151
A6
AG 13.00
-
78 / 5.4
404
874
4580
3815
3480
3210
-
4095
3395
3175
2920
-
400/60-15.5
14
TL
145
-
A8
AG 13.00
-
46 / 3.2
404
874
3735
3175
2990
2670
2400
-
-
-
-
-
400/60-15.5
14
TL
145
-
A8
AG 13.00
-
49 / 3.4
404
874
3890
3310
3120
2785
2505
-
-
-
-
-
400/60-15.5
14
TL
145
-
A8
AG 13.00
-
52 / 3.6
404
874
4060
3460
3250
2900
2610
-
-
-
-
-
400/60-15.5
18
TL
151
A6
155
AG 13.00
-
404
874
84 / 5.8
4675
3895
3555
400/60-15.5
18
TL
151
A6
155
AG 13.00
-
404
874
84 / 5.8
4675
3895
3555
3280
4270
3540
3310
3050
400/60-15.5
18
TL
151
A6
155
AG 13.00
-
404
874
90 / 6.2
4975
4145
3785
3490
4450
3690
3450
3175
500/60-22.5
16
TL
163/159
151/148
A8/B
AG 16.00
15.00, 16.00, 17.00
38 / 2.6
503
1172
6140
5220
4915
4390
3950
4590
3900
3670
3275
2950
500/60-22.5
16
TL
163/159
151/148
A8/B
AG 16.00
15.00, 16.00, 17.00
41 / 2.8
503
1172
6620
5625
5295
4730
4255
4685
3980
3750
3345
3010
500/60-22.5
16
TL
163/159
151/148
A8/B
AG 16.00
15.00, 16.00, 17.00
44 / 3.00
503
1172
6825
5800
5460
4875
4390
4830
4105
3865
3450
3105
550/60-22.5
16
TL
167/163
154/150
A8/B
16.00
AG 16.00
35 / 2.4
537
1232
6715
5705
5370
4795
4315
4990
4240
3990
3560
3205
550/60-22.5
16
TL
167/163
154/150
A8/B
16.00
AG 16.00
38 / 2.6
537
1232
7170
6095
5740
5120
4610
5090
4330
4075
3640
3275
550/60-22.5
16
TL
167/163
154/150
A8/B
16.00
AG 16.00
41 / 2.8
537
1232
7630
6485
5610
5450
4905
5250
4460
4200
3750
3375
600/50-22.5
16
TL
165/161
153/149
A8/B
AG 20.00
-
32 / 2.2
611
1172
6345
5395
5075
4530
4080
4855
4125
3885
3465
3120
600/50-22.5
16
TL
165/161
153/149
A8/B
AG 20.00
-
35 / 2.4
611
1172
6780
5760
5420
4840
4355
4955
4215
3965
3540
3185
600/50-22.5
16
TL
165/161
153/149
A8/B
AG 20.00
-
38 / 2.6
611
1172
7210
6130
5770
5150
4635
5110
4345
4090
3650
3285