SR
/ 3
FREE-ROLLING TRAILER TIRE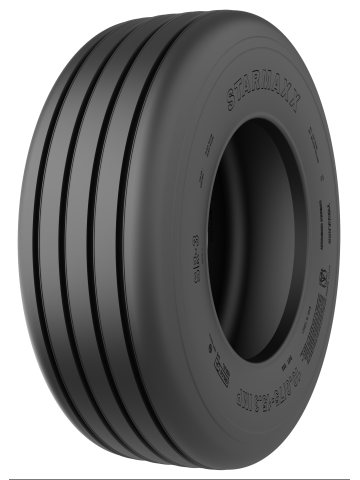 Overview
SR3
Trailer tire designed for free rolling axle.
Special tread compound provides excellent resistance against
stubble punctures and cuts. Durable carcass structure improves
longevity. Ensures high performance with its Low Section Height
profile design. Delivers high flotation capability thanks to its wide
tread design. Special carcass design supports heavy load capacity.
more
Properties
All Sizes
SR
/ 3
TIRE SIZE
PR
TT/TL
LOAD INDEX
SPEED SYMBOL
RIM
INFLATED DIMENSIONS (NO LOAD)
INFLATED DIMENSIONS (W/LOAD)
INFLATING PRESSURE (psi)
LOAD CAPACITY PER TIRE (KG)
RECOM. (INCHES)
PERMITTED (INCHES)
Section Width Min-Max
OUTER DIAMETER (MM)
DYNAMIC RADIUS CIRCLE (MM)
STATIC LOADED RADIUS (MM)
Speed (KM/H)
10
15
20
25
30
40
50
65
10.0/0.75-15.3
12
TL
126
A8
9.00
-
264
760
2240
346
58 / 4,0
-
-
1780
1680
1580
1410
1270
10.0/0.75-15.3
12
TL
126
A8
9.00
-
264
760
2240
346
61 / 4,2
-
-
1950
1840
1735
1550
1390
10.0/0.75-15.3
12
TL
126
A8
9.00
-
264
760
2240
346
68 / 4,7
-
-
2140
2025
1905
1700
1530