TR
/ 130 IF SERIES
R1W tire for high power tractors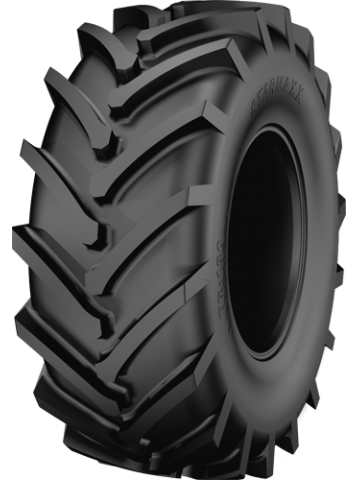 Overview
TR130 IF SERIES
R1W tire for high power tractors.
Demonstrates superior performance under heavy loads with
lower pressure compared to traditional radial tires. Lower inflation
pressure and sidewall flexibility improves driving comfort. Special
tread design provides exceptional traction. Highly flexible sidewalls
and large footprint offer lower soil compaction. Elastic structure
effectively protects the tire by absorbing impacts. Strong carcass
and special tread compound ensure longer service life.
more
Properties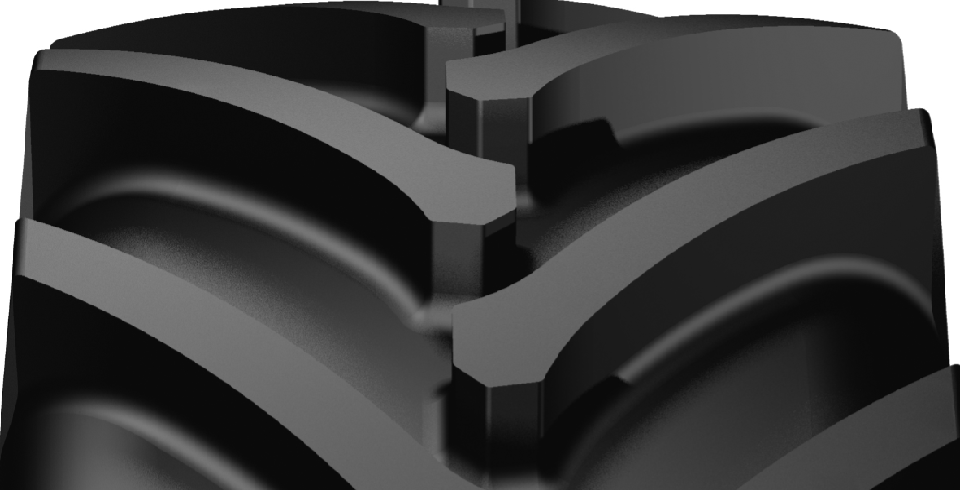 All Sizes
TR
/ 130 IF SERIES
TIRE SIZE
PR
TT/TL
LOAD INDEX
RIM
INFLATED DIMENSIONS (NO LOAD)
INFLATED DIMENSIONS (W/LOAD)
INFLATING PRESSURE (psi/bar)
LOAD CAPACITY PER TIRE (KG)
RECOM. (INCHES)
PERMITTED (INCHES)
Section Width Min-Max
OUTER DIAMETER (MM)
DYNAMIC RADIUS CIRCLE (MM)
STATIC LOADED RADIUS (MM)
Speed (KM/H)
10
15
20
25
30
40
50
65
IF600/70R30
TL
165D
21.00
20.00
625
1585
4690
702
12 / 0,8
2785
2785
2785
2785
2785
IF600/70R30
TL
165D
21.00
20.00
625
1585
4690
702
14 / 1.0
3195
3195
3195
3195
3195
IF600/70R30
TL
165D
21.00
20.00
625
1585
4690
702
17 / 1.2
3605
3605
3605
3605
3605
IF600/70R30
TL
165D
21.00
20.00
625
1585
4690
702
21 / 1.4
4020
4020
4020
4020
4020
IF600/70R30
TL
165D
21.00
20.00
625
1585
4690
702
23 / 1.6
4430
4430
4430
4430
4430
IF600/70R30
TL
165D
21.00
20.00
625
1585
4690
702
29 / 2.0
4970
4970
4970
4970
4970
IF600/70R30
TL
165D
21.00
20.00
625
1585
4690
702
35 / 2.4
5150
5150
5150
5150
5150
IF800/70R38
TL
184D
27.00
25.00
815
2085
6150
924
12 / 0.8
4860
4860
4860
4860
4860
IF800/70R38
TL
184D
27.00
25.00
815
2085
6150
924
14 / 1.0
5580
5580
5580
5580
5580
IF800/70R38
TL
184D
27.00
25.00
815
2085
6150
924
17 / 1.2
6300
6300
6300
6300
6300
IF800/70R38
TL
184D
27.00
25.00
815
2085
6150
924
21 / 1.4
7020
7020
7020
7020
7020
IF800/70R38
TL
184D
27.00
25.00
815
2085
6150
924
23 / 1.6
7740
7740
7740
7740
7740
IF800/70R38
TL
184D
27.00
25.00
815
2085
6150
924
27 / 1.8
8000
8000
8000
8000
8000
IF800/70R38
TL
184D
27.00
25.00
815
2085
6150
924
29 / 2.0
8460
8460
8460
8460
8460
IF800/70R38
TL
184D
27.00
25.00
815
2085
6150
924
31 / 2.2
8750
8750
8750
8750
8750
IF800/70R38
TL
184D
27.00
25.00
815
2085
6150
924
35 / 2.4
9000
9000
9000
9000
9000