TR
/ 90
General purpose agricultural tire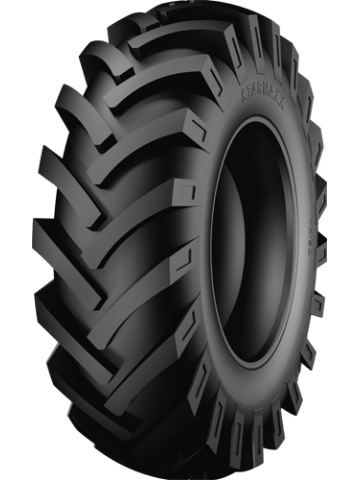 Overview
TR90
Harvester tire.
Offers maximum cost efficiency in terms of both field and road
performance. Suitable for heavy duty operations without causing
any damage to the crops. Offers outstanding comfort and excellent
traction throughout its service life thanks to its aggressive lug
design. Special tread compound and strong durable carcass
structure provide high resistance against cuts and wears. Unique
lug geometry keeps the tread pattern free from mud.
more
Properties
All Sizes
TR
/ 90
TIRE SIZE
PR
TT/TL
LOAD INDEX
SPEED SYMBOL
RIM
INFLATED DIMENSIONS (NO LOAD)
INFLATED DIMENSIONS (W/LOAD)
INFLATING PRESSURE (psi)
LOAD CAPACITY PER TIRE (KG)
RECOM. (INCHES)
PERMITTED (INCHES)
Section Width Min-Max
OUTER DIAMETER (MM)
DYNAMIC RADIUS CIRCLE (MM)
STATIC LOADED RADIUS (MM)
Speed (KM/H)
10
15
20
25
30
40
50
65
18.4-30
14
TT
151
A6
W16L
W15L
465
1535
4590
690
32 / 2.2
4055
3765
3420
3100
2895
2555
18.4-30
14
TT
151
A6
W16L
W15L
465
1535
4590
690
35 / 2.4
4395
4080
3700
3355
3140
2765
18.4-30
14
TT
151
A6
W16L
W15L
465
1535
4590
690
38 / 2.6
4830
4485
4070
3690
3450
3040
18.4-30
16
TT
153
A6
W16L
W15L
465
1535
4590
690
33 / 2.3
4650
4320
3920
3555
3320
2920
18.4-30
16
TT
153
A6
W16L
W15L
465
1535
4590
690
36 / 2.5
4805
4460
4045
3670
3430
3015
18.4-30
16
TT
153
A6
W16L
W15L
465
1535
4590
690
42 / 2.9
5110
4745
4305
3905
3650
3210