AUTOMECHANIKA DUBAI 2017 / DUBAI
EVENT & EXHIBITIONS
Automechanika Dubai 2017 / Dubai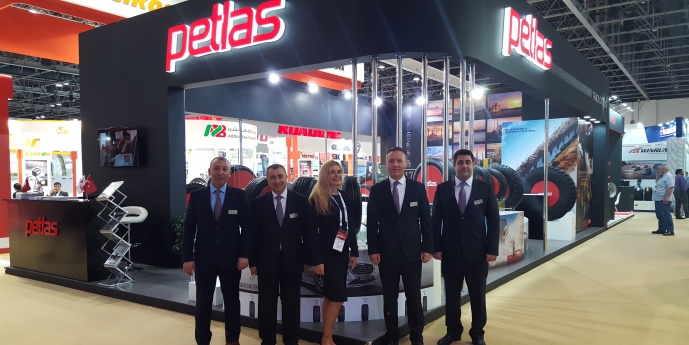 One of the leading international automotive and tire aftermarket trade shows in Middle East Automechanika Dubai 2017 opened its door to automotive fans, companies and tradesman comes from all over the world between from 7 to 9 May 2017. Nearly 2000 exhibitors from 57 countries, nearly 30.000 visitors from 134 countries joined that organization due to statistics. In this 15th edition Automechanika Dubai created important opportunities for professionals to meet face to face one again, to create new business canals and to find out more about latest developments, products and services, also compare product alternatives.
It is a truth that Automechanika Dubai is a very important platform for Middle East, Africa and Asia tire markets. As a result of that, Petlas Tire Corp. places special emphasis on this trade show to keep and rises its leading company profile in these regions. So, Petlas Tire Corp. has participated Automechanika Dubai 2017 and met with people its stand that located in Hall Sheikh Saeed 1, Stand B12.
Petlas Tire Corp came together with visitors from Middle East, Africa and Asia and displayed tires from PCR-SUV-4x4-LTR-TBR-Trailer-Tractor Radial and MPT segments. Visitors paid highly attention to PCR and TBR tires.
The number of valuable contacts, the high calibre participants and the many face-to-face encounters with customers made Automechanika great platform again for Petlas Tire Corp. as in previous years. Petlas Tire Corp. is very happy to see sustain its leading position especially in Middle Eastern tire market as a result of positive feedbacks come from visitors. And Petlas Tire Corp. has started to work to be ready in the 16th edition of Automechanika Dubai in 2018.